December 2015
A December morning photograph in Horwich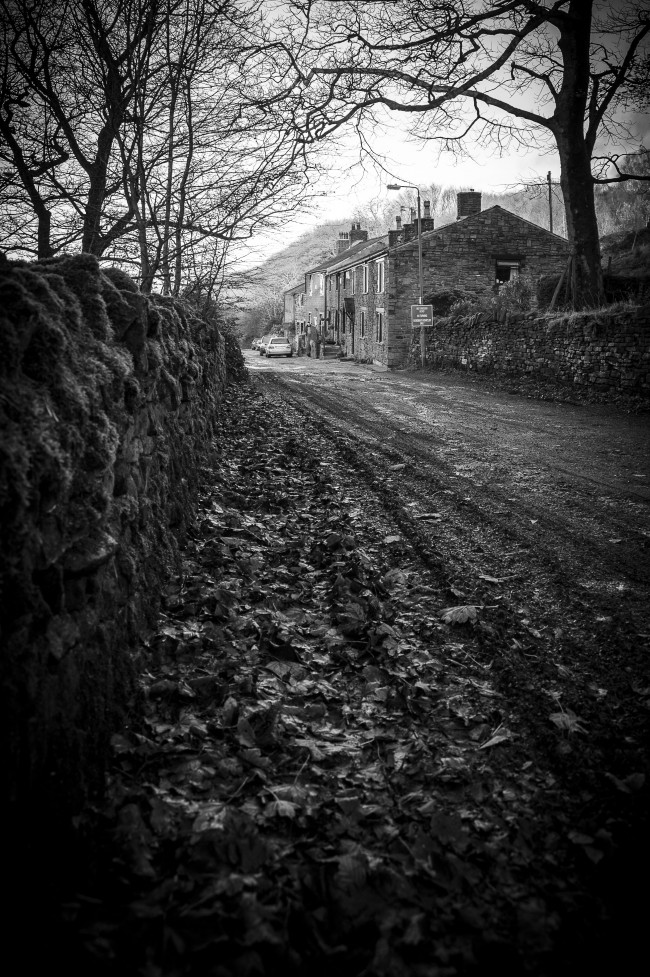 Friends asked me to photograph the lane and houses from which they had recently moved.
Following a long period of persistent rain, the morning looked promising or at the very least dry. Armed with my camera I set about the task. Initially I was looking to create a comforting image that reminded them of the fun they had enjoyed for almost 10-years living at No.7. This I did but the most arresting aspect for me was the darkness of the lane leading to and contrasting, with the row of cottages lit by the weak early morning sun – almost the light at the end of the tunnel.
Black and white seemed the only choice. Taking my inspiration from landscape photographer and former colleague Mike Prince (yeah, way-back) I wanted to create an image that was deeply atmospheric and that left an impression….some way to go but I am pleased with the starting point.
As I live in Horwich the image, as do the friends, has special significance.
Photographing leading Manchester business networking event
Photographing lunchtime networking event for Manchester and Bolton businesses, at the Malmaison Hotel Brasserie, Manchester.
Organised by Bolton's very own Namita Chopra, thirty delegates attended to get better acquainted and improve their business prospects. This was an excellent opportunity for me to sell my photographic services whilst carrying out my photographic services! From established businesses to recent start-ups, everyone was keen to get introduced, swap thoughts and ideas and consider how they might support one another. I managed to distribute a number of "Andrew Bovill Photography" business cards. After a wonderful lunch and much chatter, the event closed with a prize-giving. My thanks once again to Namita and all who agreed, some more enthusiastically than others, to have their photographs taken. I look forward to the photography commissions to come rolling-in!